for there is an aperture, like a spark, which quickly closes, in which one cannot long remain. the overflowing from the ravishing aperture makes the soul free and noble and unencumbered [and its] peace lasts as long as the opening of the aperture…
work-in-progress
the art collective WAH follows in the footsteps of the mystic marguerite porete and her work "mirrors of the simple, neglected souls and those who remain solely in the desire and longing for love". this draft of boundless freedom, like its author herself, was burned as heretical at the beginning of the fourteenth century.
anja weber – bass synthesizer, performance
jagna anderson – voice, performance
dodi helschinger – electric guitar, performance
open rehearsal in the context of a residency at the tanzfabrik berlin
tanzfabrik wedding/ uferstudios, studio 4
sunday, august 5, 2018
showing: sunday, 14. october 2018
uferstudios, studio 1

WAH is the name for collaborative work of anja weber, jagna anderson and dodi helschinger. since 2016 WAH keeps criss-crossing various artistic fields and creating new polyphonies out of dance, acoustic and electronic music, vocal performance, poetry, video and installation. WAH explores intersections between (female*) body and its different multi sensorial and cultural contextualizations.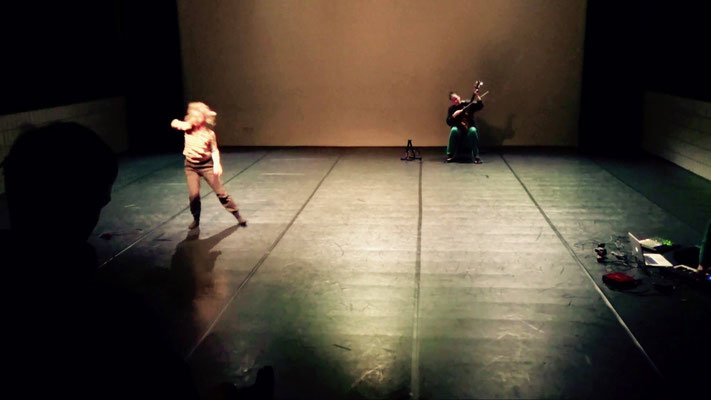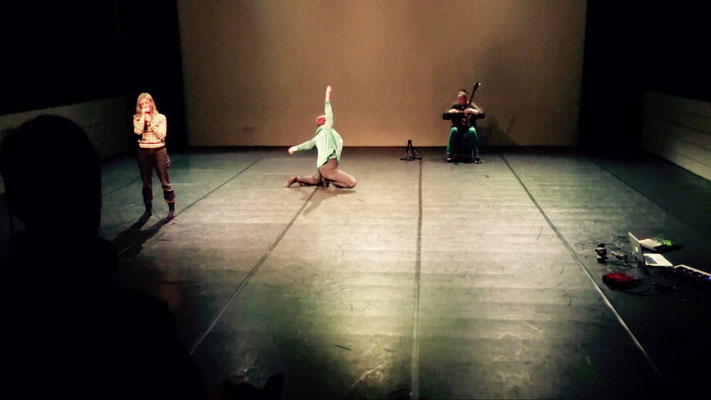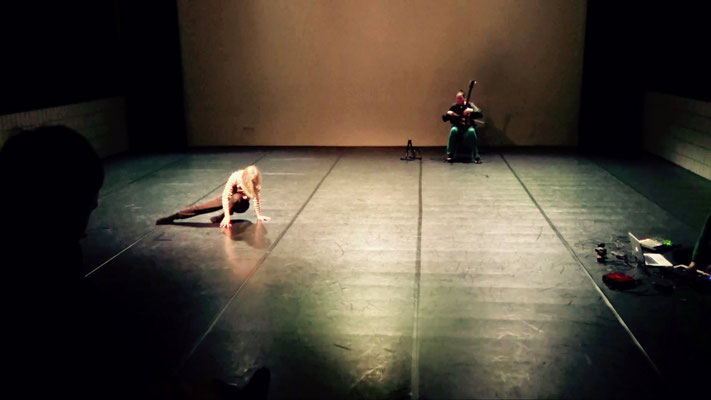 rehearsal recording (audio only):




video stills: anja weber