we shall soon discuss what own means; we can talk about this when we have some land, a garden, a nest. it will also be necessary to discuss what open and closed have meant since rousseau. the gardener has a garden proper and the enclosed area next to it. but he was not the first to enclose this space and say this is mine. this is mine because it's closed. it is no longer mine, is less mine, if there is a hole in the hedge, not a hole but a wound. this garden is somewhat my body, or the extension of my body proper. it is in order and will no longer be mine, will be less mine in a miserable state.
michel serres: the parasite
the work on para-site started in april 2019 as a collaboration of p.u.r.e. collective with david dunne (installation) and florence freitag (video). one year later at the date of the video release this work has not lost its relevance. rather: now the problem of the border is more virulent than ever.
the painful borders of our bodies.
the inhumane closure of europe's borders.
those who are locked up and those who are locked out.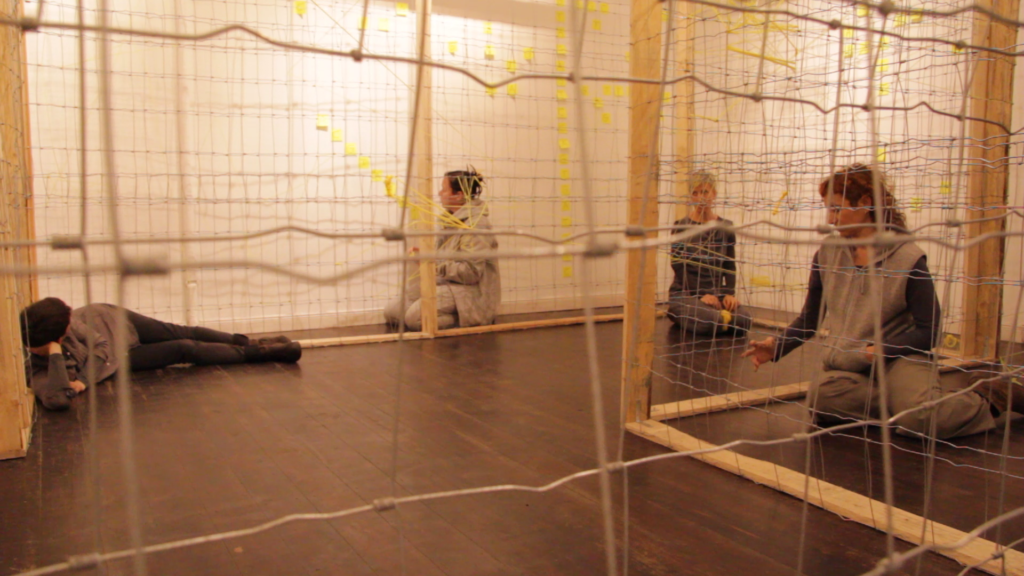 concept & performance: p.u.r.e.
(jagna anderson, maría ferrara, dodi helschinger, susanne soldan)
installation "corridor": david dunne
video & sound: florence freitag
videostills: florence freitag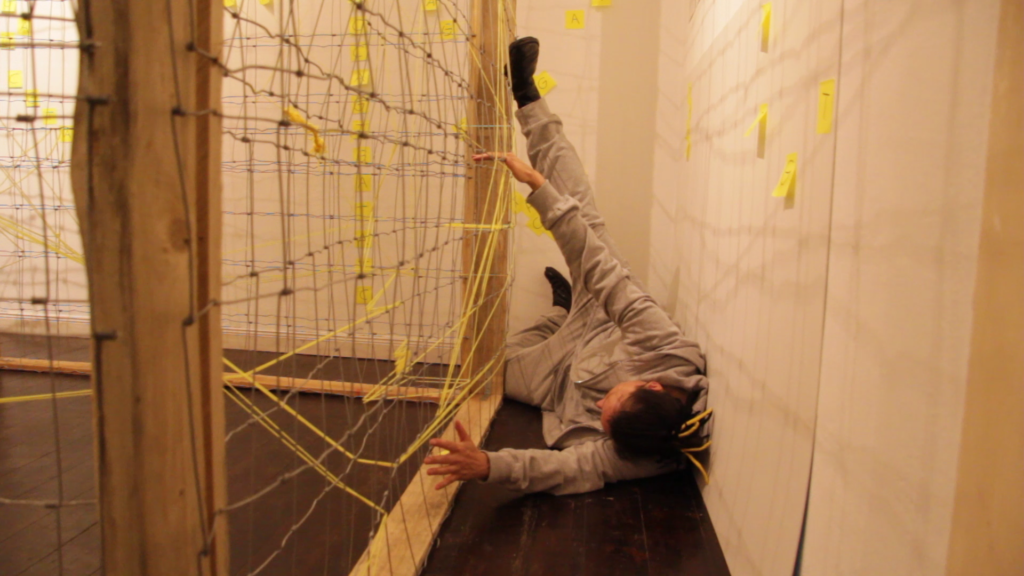 four artists parasitically implant themselves for several hours in david dunne's installation corridor. but the installation is a para-site itself, which has already colonized our perceptions. in a series of mutual intoxications we accept the possibility of irreversible transformation processes. a para-site-specific real-time experiment.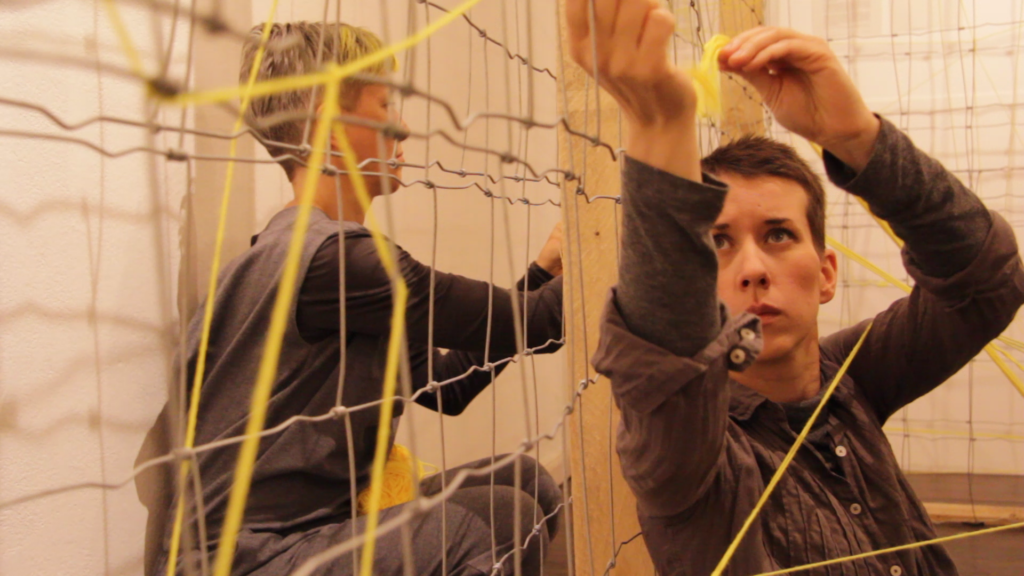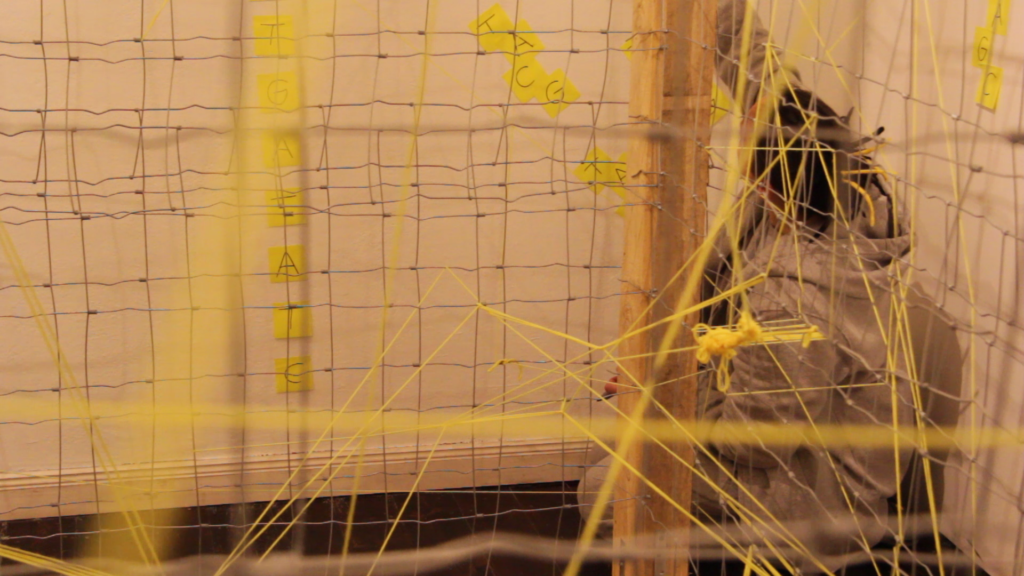 david dunne
corridor
medium: timber & galvanised steel wire
site-specific installation.
werkstadt arts union
curators: jule böttner, jason benedict
berlin-neukoelln, germany. 2019