the images of things: these, like to films
scaled off the utmost outside of the things,
flit hither and thither through the atmosphere,
and the same terrify our intellects,
coming upon us waking or in sleep,
when oft we peer at wonderful strange shapes
and images of people lorn of light…
titus lucretius carus: of the nature of things


performance for two voices, some illusions and historical sound material
[DCA TRACON september 11, 2001 KRANT departure position] with references to franz schubert, nebensonnen, winterreise op. 89, no 23


SUNDOGS refers to nebensonnen, one of the last songs of franz schubert's winterreise (op. 89, no 23), in which the wanderer sees three suns in the sky. the suns he desires are the illusory ones, the parhelia, the refraction of sunlight by ice crystals in the atmosphere …
the pain of loss and longing emerges as a phantom pain subsisting on illusions of which we have grown fond. anderson/helschinger are surveying traces, which 9/11 – the "mother of all events" (baudrillard) – has left in their body archive and, 15 years later, re-reading the simulacra debate of those days. using open source historical sound material from 9/11 attacks, SUNDOGS plays with paradoxes of images and of voices in form of a minimalistic vocal performance and processual installation.
SUNDOGS is the third part of TRACES project which is addressing the presence of the absent as a phenomenon between phantom pain, cultural practices and media impact. anderson/helschinger deconstruct songs of franz schubert – bourgeois commonplaces of melancholic yearning and longing – to the point of vanishing. they question the role of singer, the setting and the role of the audience in the emotions-triggering ritual of the lied delivery. the voice as a paradoxical third entity besides the two performers on stage is shimmering between an auditory illusion and a fully embodied, tissural sound.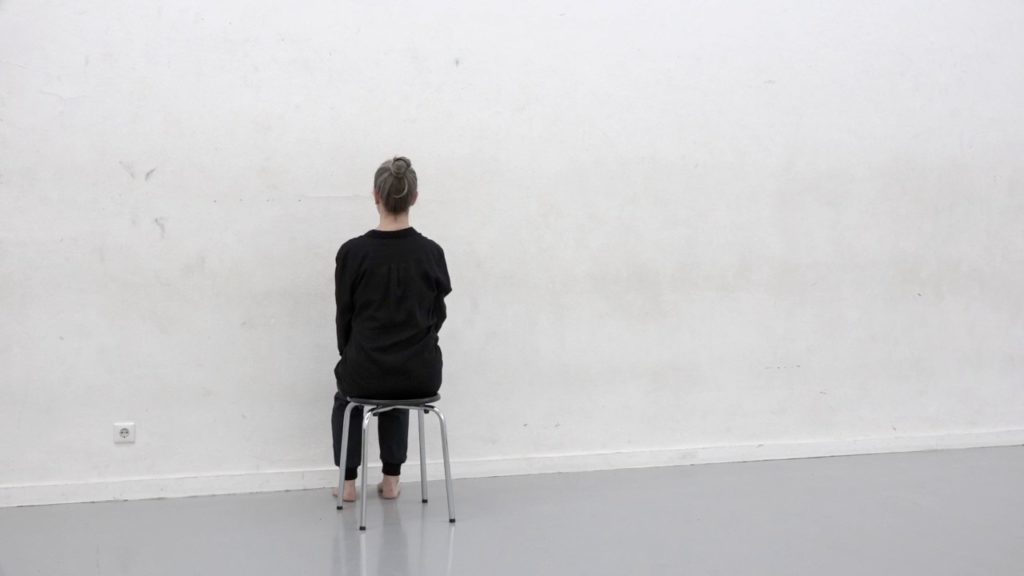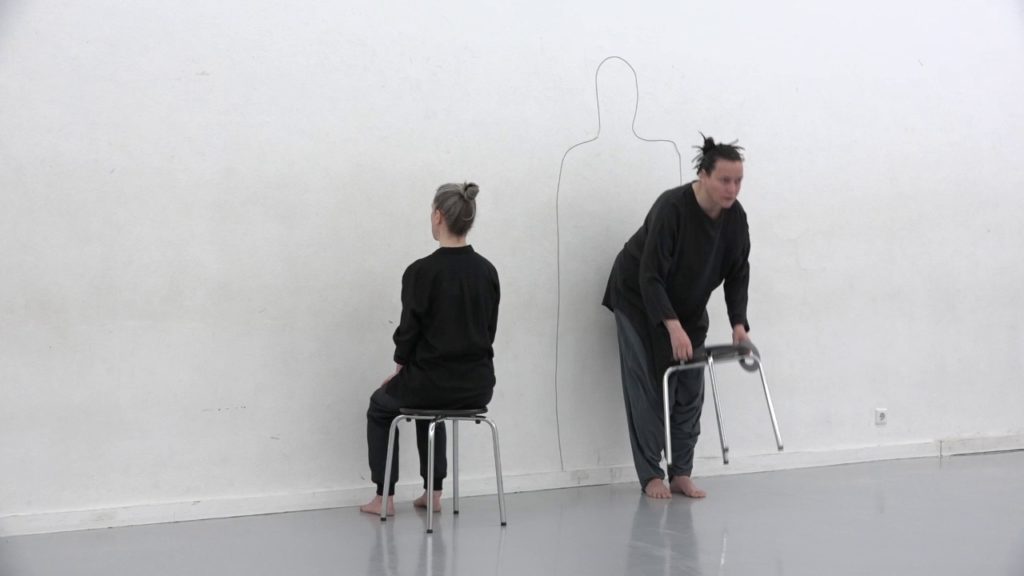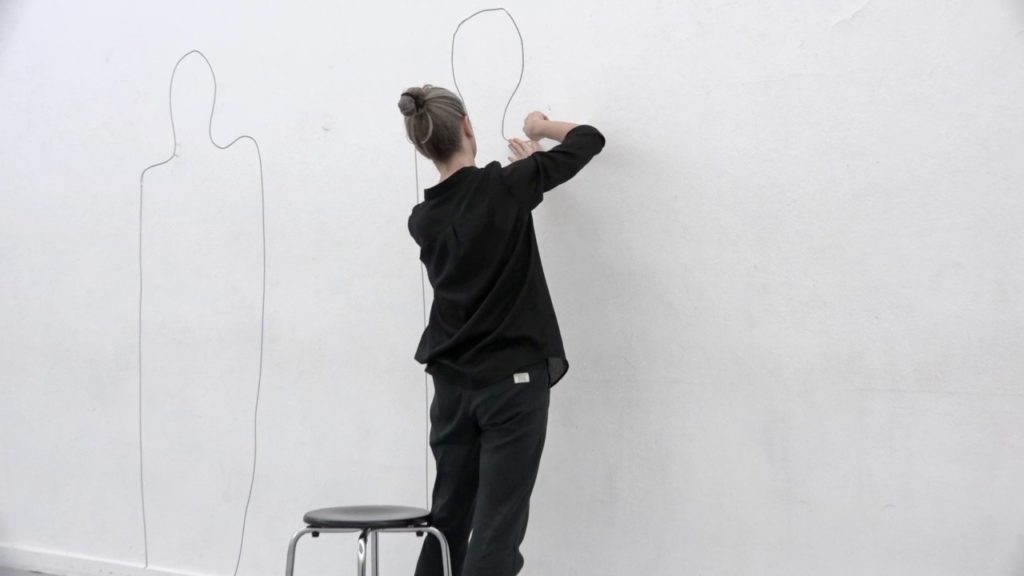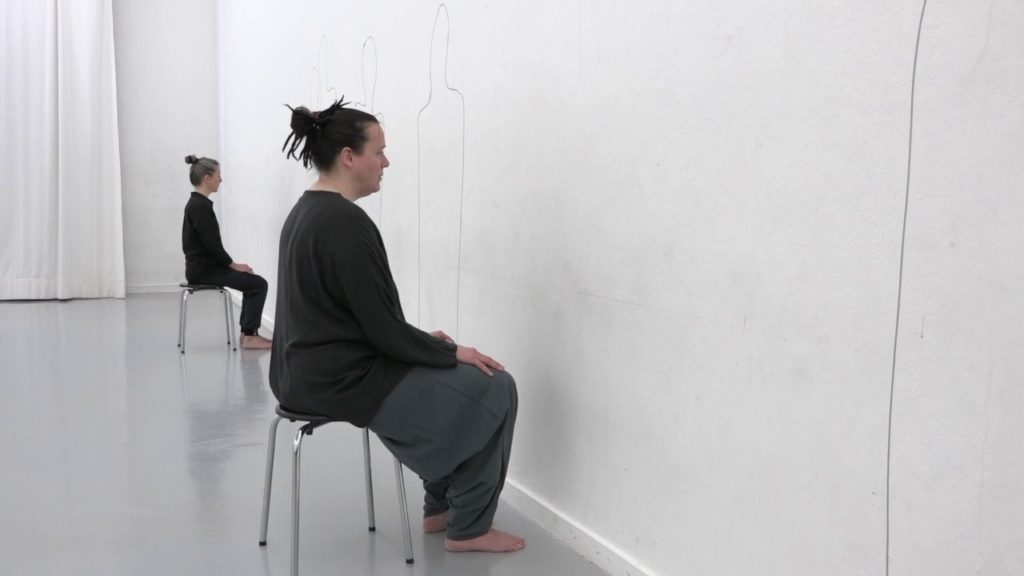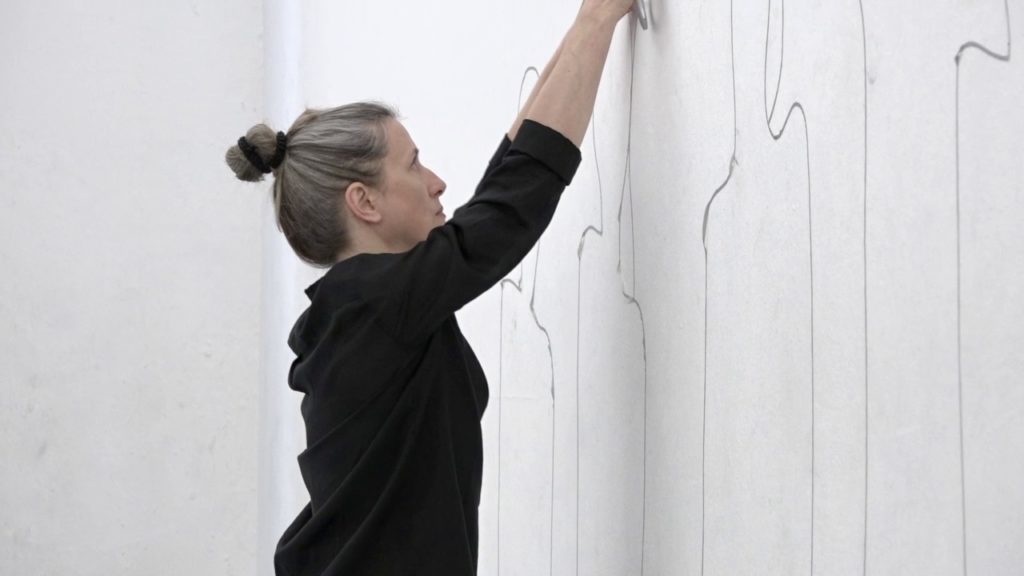 concept, voice, performance: jagna anderson & dodi helschinger
vocal coaching: ulrike sowodniok
special premiere guest: michal talma-sutt playing piano
premiered on 15 april 2017
video documentation: roberto duarte