w//e is an open-ended, non-disciplinary, non-representational, real-time, long-duration art & life research project developed in spring/summer 2018 by jagna anderson & dodi helschinger (phase 1: w//e), continued in late summer/fall 2018 by jagna anderson (phase 2: w//e can be us) and ongoing in 2019 as the gap dynamics project developed and lead by jagna anderson in cooperation with p.u.r.e.
the former berlin wall is a strange gap, a scar, still dividing – or glueing together? – the former west (berlin) and the former east (germany).
//
phase 1: w//e
april-june 2018: w//e are walking along this 160 km long trail between east and west as an artist couple: one of us grew up in the eastern bloc – in the polish people's republic, the other one in west germany. each of us has lived approximately as long with the wall as without it and now the wall is gone as long as it existed (1961-1989).
w//e have started interested in the present state: how is the soundscape along the former border today? what is the light, the vegetation there? the people? the atmospheres? what is happening to the city at both sides of the gap?
yet w//e keep finding ourselves walking in-between of time layers and thematic fields: of history, memory, politics, ethics, biographical paradigms, relationships, possible futures.
the wall is a heterotopic and heterochronic trail.
while the simple quotidian act of walking shapes our thoughts and bodies and gives an ephemeral form to our lives, w//e are asking on which side we are walking or what it means to walk in between.
w//e can be us just for one day…
for the purpose of documentation, only one photo is taken during each walk (see pics at end of page).

//
phase 2: w//e can be us
july-september 2018: OPEN CALL FOR CO-CREATORS:
w//e can be us is an intercultural walking art project initiated by jagna anderson (pl) & dodi helschinger (de).
as europe closes its borders tighter, w//e can be us is opening an invitation to walk + talk in the non-place of the former berlin wall.
in one-to-one settings w//e explore our notion of borders, caesuras and relations while physically engaging with the inhuman dimension of the (absent) wall and the body sensation of this scar tissue in the cityscape between former west and former east.
w//e are not only mapping the ceasura of the once divided city w//e questions also borders within ourselves: if I is the limit of the world (wittgenstein) what are w//e?
w//e can be us creates time & space for an ephemeral social utopia of encounters beyond the boundaries and allows a visionary collective (re)thinking of identity and difference, of togetherness and strangeness.
the call is open to artists of all disciplines, theorists, activists and experts in their own experience.
w//e wish to meet people who are either biographically or artistically or politically or theoretically engaged in the topic of (manifest or invisible) borders, caesuras and relations and who are intersted in integrating the shared 10 km of walk + talk into their own work/process.
dates will be arranged individually with each participant.
participation is free, no refunding of travel and accommodation expenses
w//e can be us is already underway and will continue till the end of november 2018.

//
phase 3: gap dynamics
gap dynamics is a participatory walking-art project devoted to the nonlinear material history of places.
during 12 months, at different times of the year and day, it collects and documents the transformation processes at the place of the former berlin wall and the inner-city "border areas" in a process of collective urban learning.
it looks for all kinds of flows and their sedimentations: material, financial, informational, social, sonic, linguistic.
the tours combine physical group movement with a collective thought movement, they are research and creation at the same time. the physical urban space and the "space of flows", the sensory bodies and the digital knowledge spaces are related to each other.
gap dynamics creates a social choreography and generates alternative knowledge. the product of the research-creation process is an anarchive, a reactivatable repertory of traces (b. massumi, working principles. in: anarchiving, ed. by andrew murphy, montréal 2016: the senselab, p. 6)
gap dynamics is based on w//e can be us, which gave rise to intercultural, multi-perspective discussions about political and personal boundaries and caesuras. a virtual network and a decentralised process-making engine were created with the participation of 20 international artists and scientists.
the fall of the berlin wall marks a turning point in european history and the development of berlin. processes of globalization, financialization and gentrification have been gaining momentum since the 1990s, resulting in a multi-layered transformation of urban structures. the place – the wall fallows that transforms into a new city – has already been defined by the group KUNSTrePUBLIK as a sculpture park. in gap dynamics it is seen as theater and laboratory at the same time.
concept and direction: jagna anderson in cooperation with p.u.r.e.-ensemble.
ongoing and open for external participants – find out more here!
read some poems by dodi h. connected with the project: boom!town

___________________
phase 1: w//e – images of a strange gap
(photoart by jagna anderson)

4 april 2018
waldemar strasse – bernauer strasse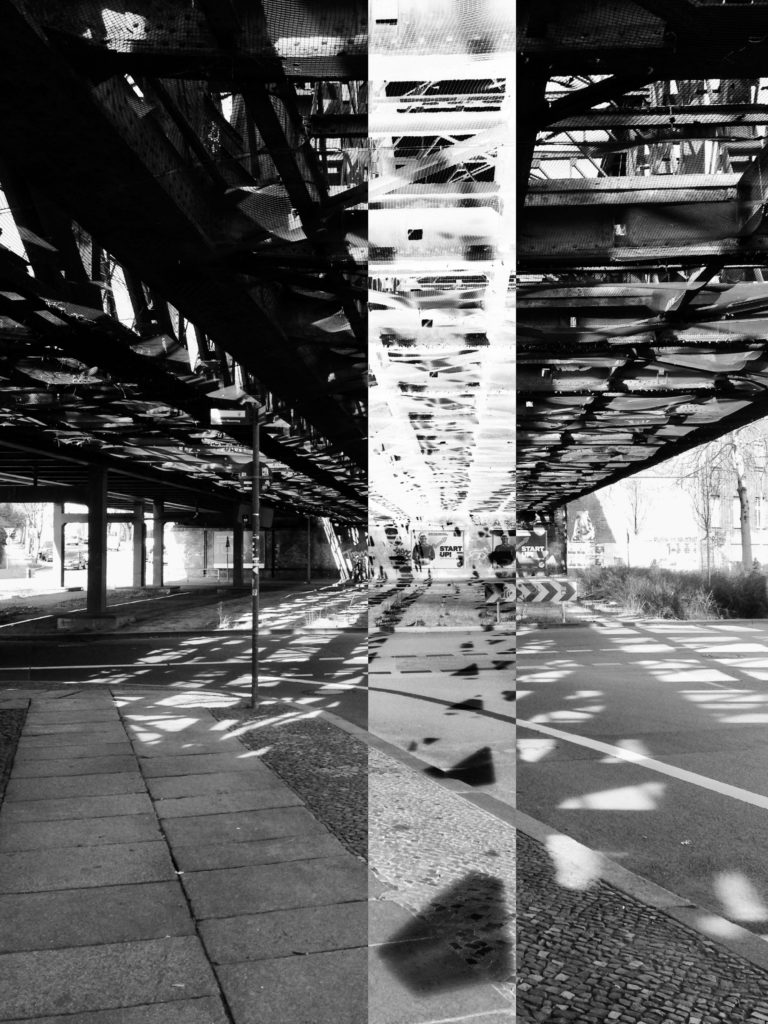 6 april 2018
bernauer strasse – heinz-brandt-strasse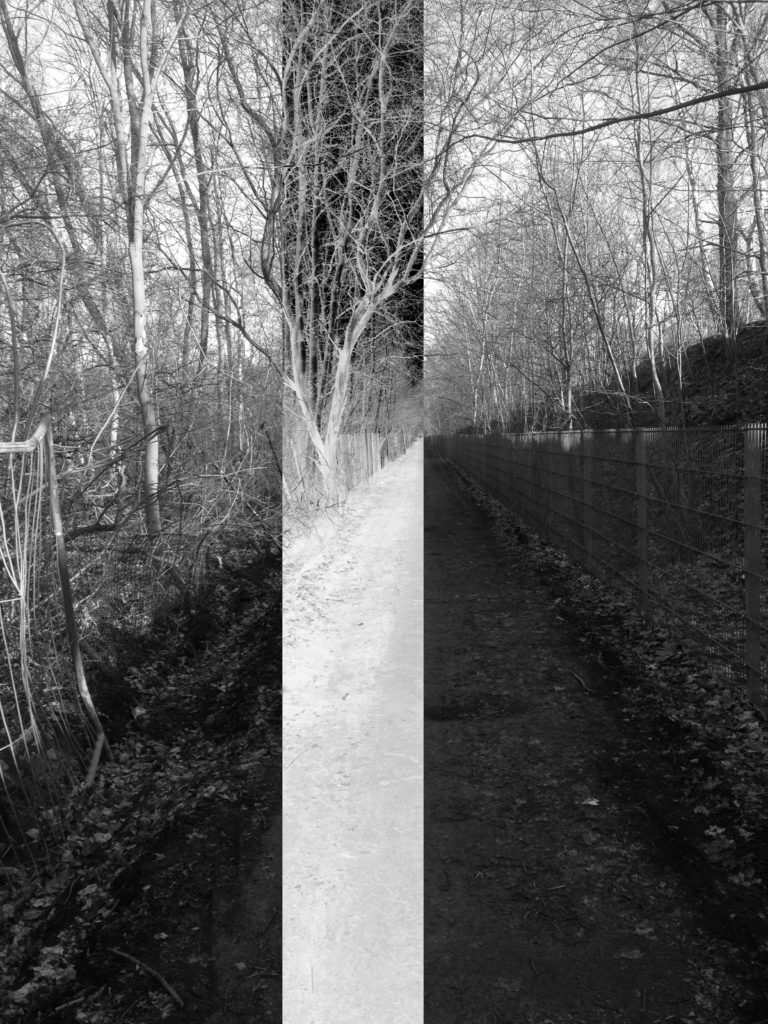 8 april 2018
heinz-brandt-strasse – veltheimstrasse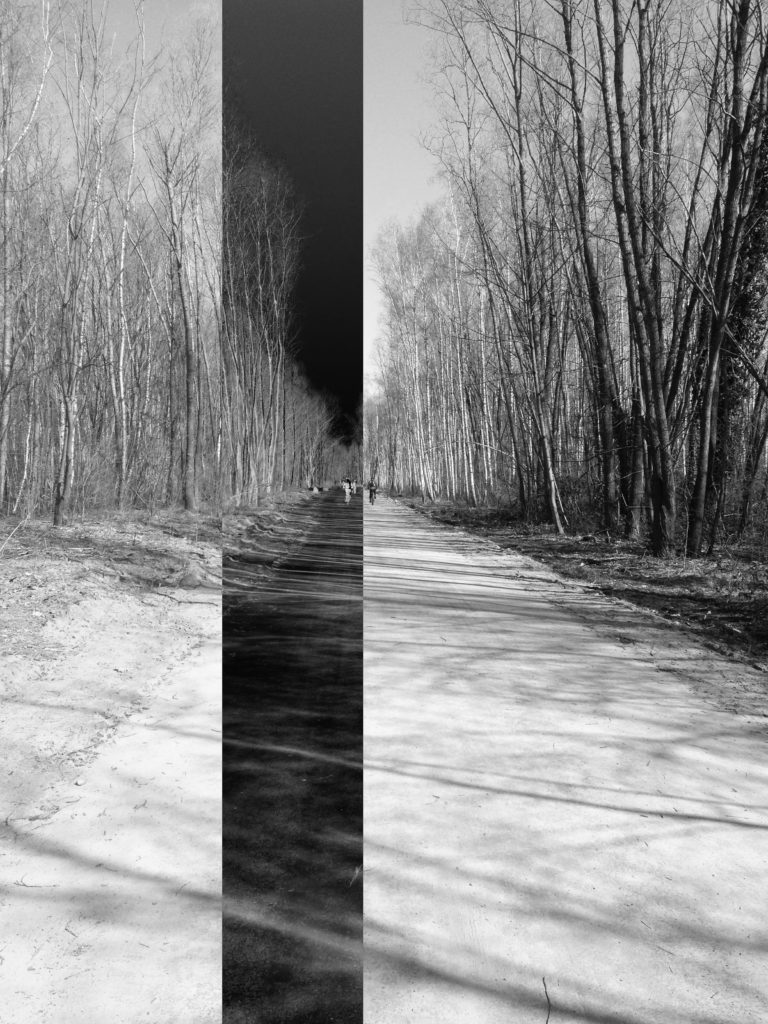 10 april 2018
veltheimstrasse – gralsburgsteig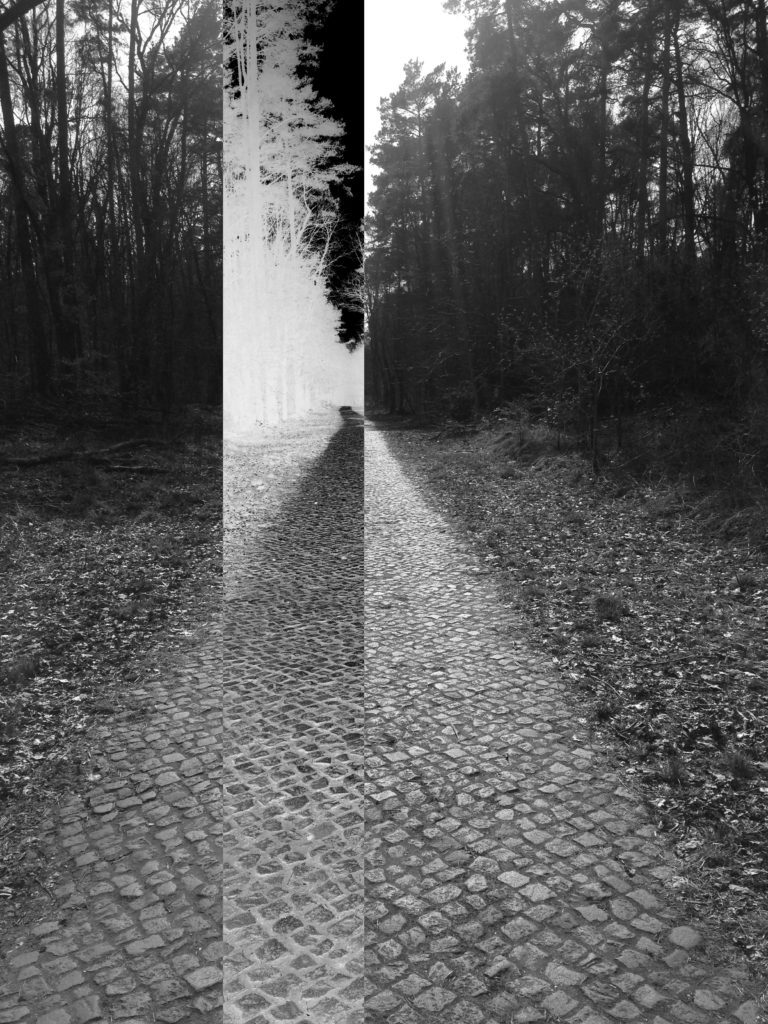 17 april 2018
gralsburgsteig – hennigsdorf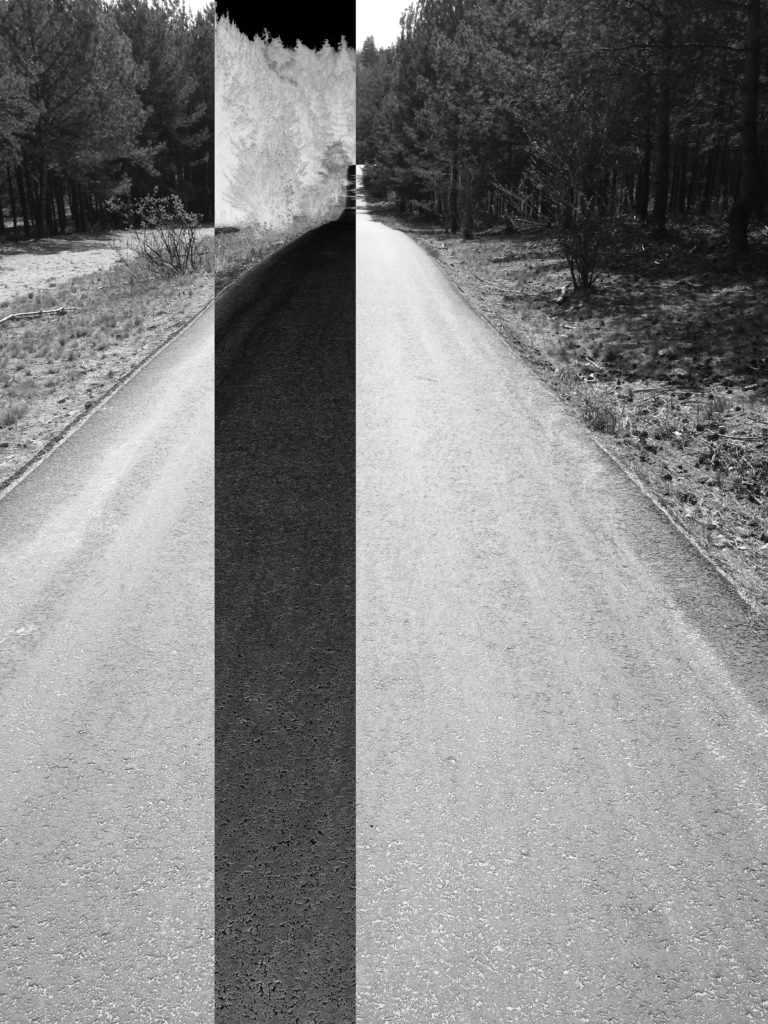 18 april 2018
hennigsdorf – staaken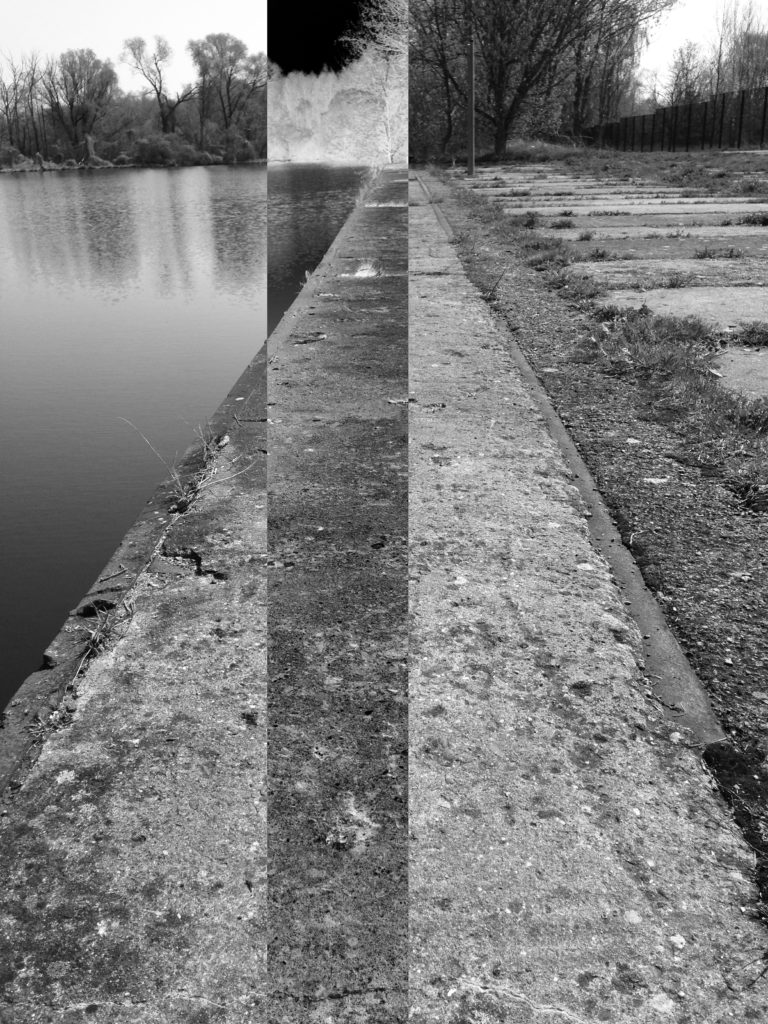 22 april 2018
bhf staaken – ritterfelddamm/gatow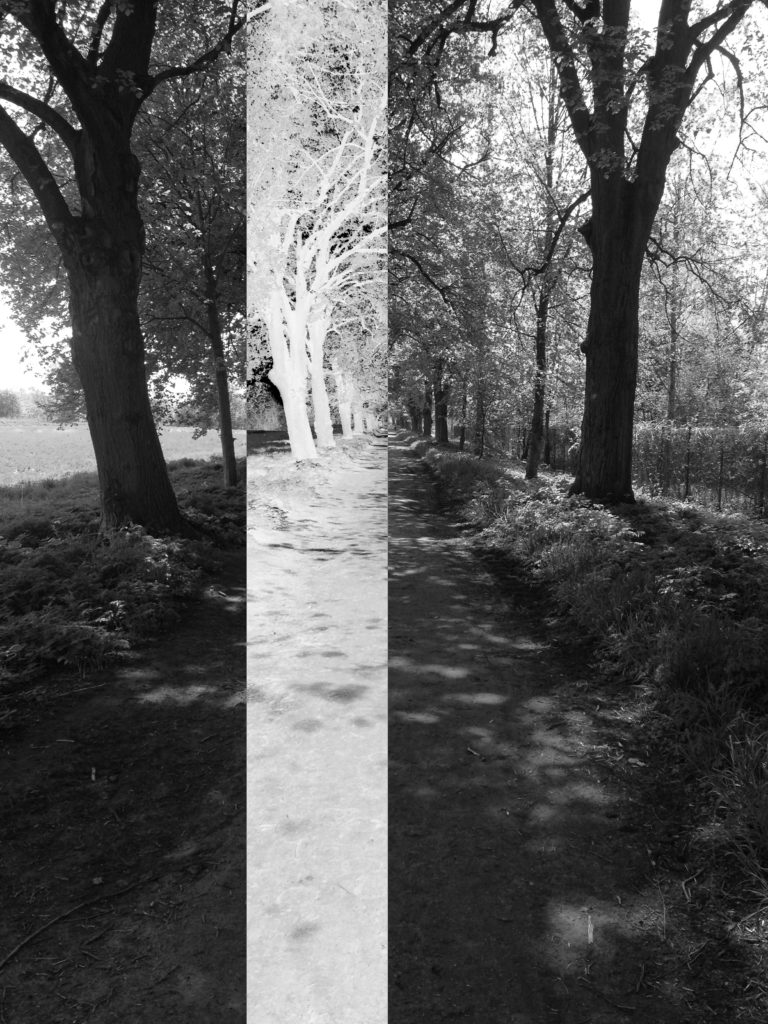 3 may 2018
ritterfelddamm/gatow – wannsee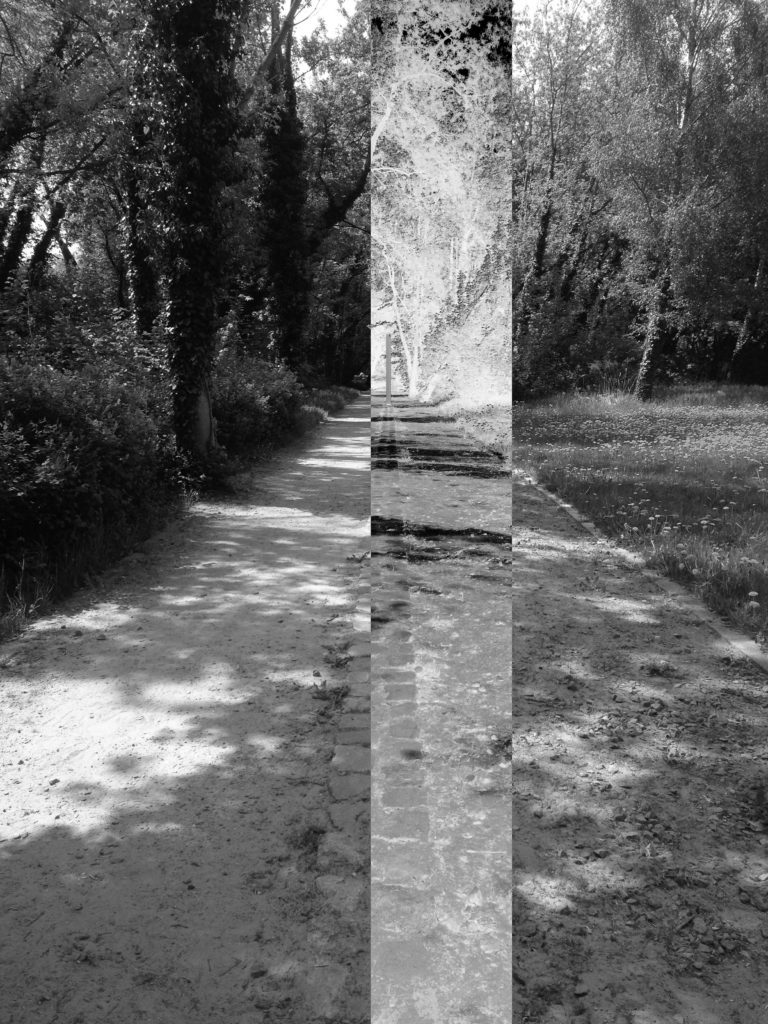 4 may 2018
wannsee – griebnitzsee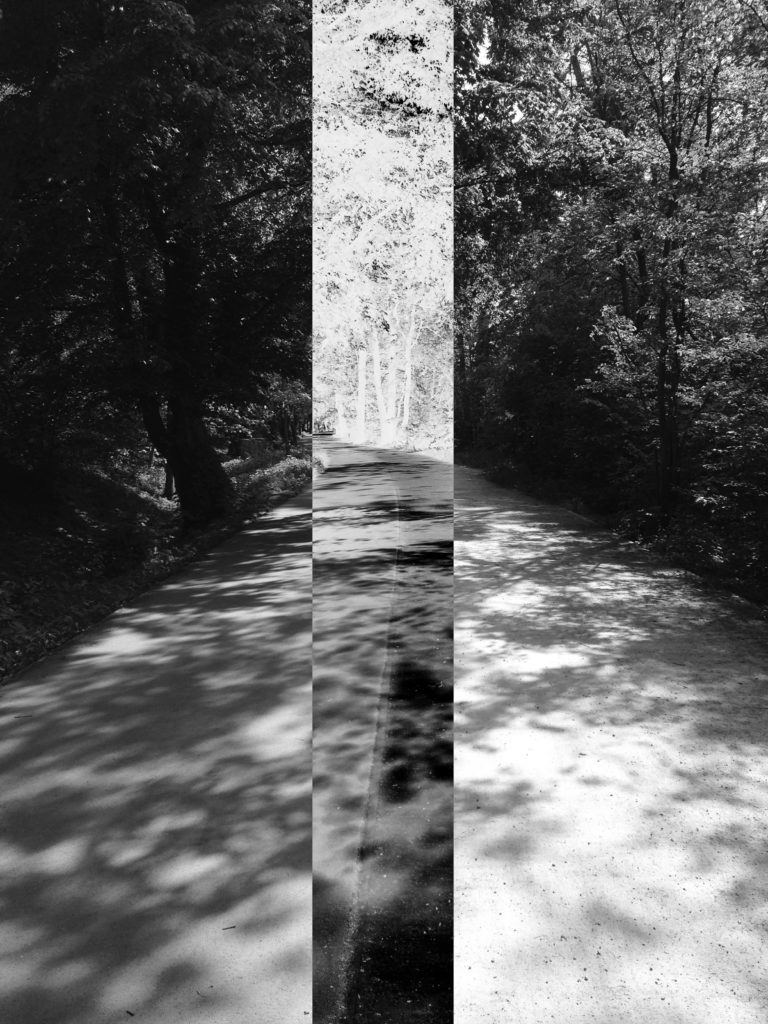 7 may 2018
griebnitzsee – benschallee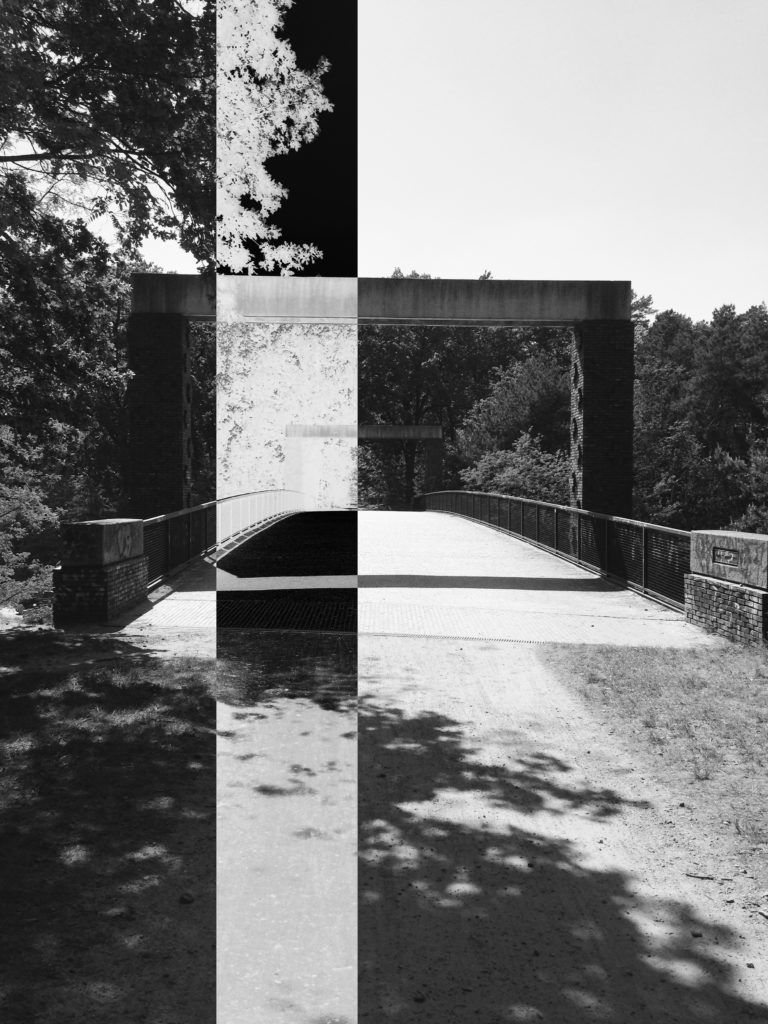 12 may 2018
benschallee – lichterfelde süd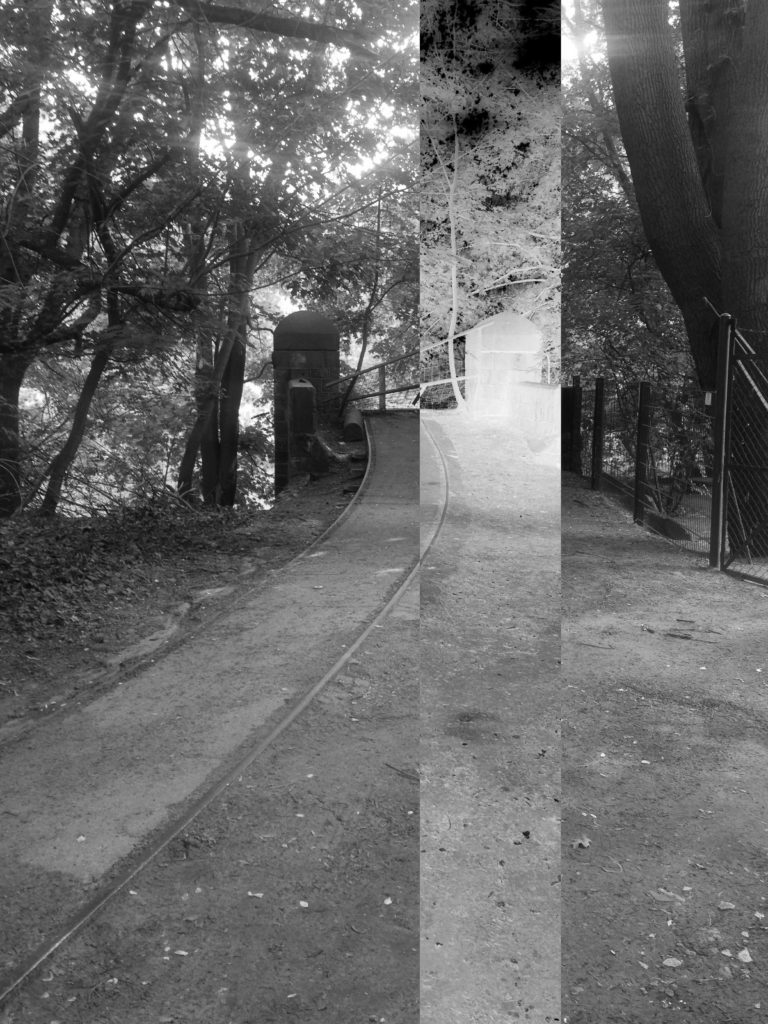 14 may 2018
lichterfelde süd – lichtenrade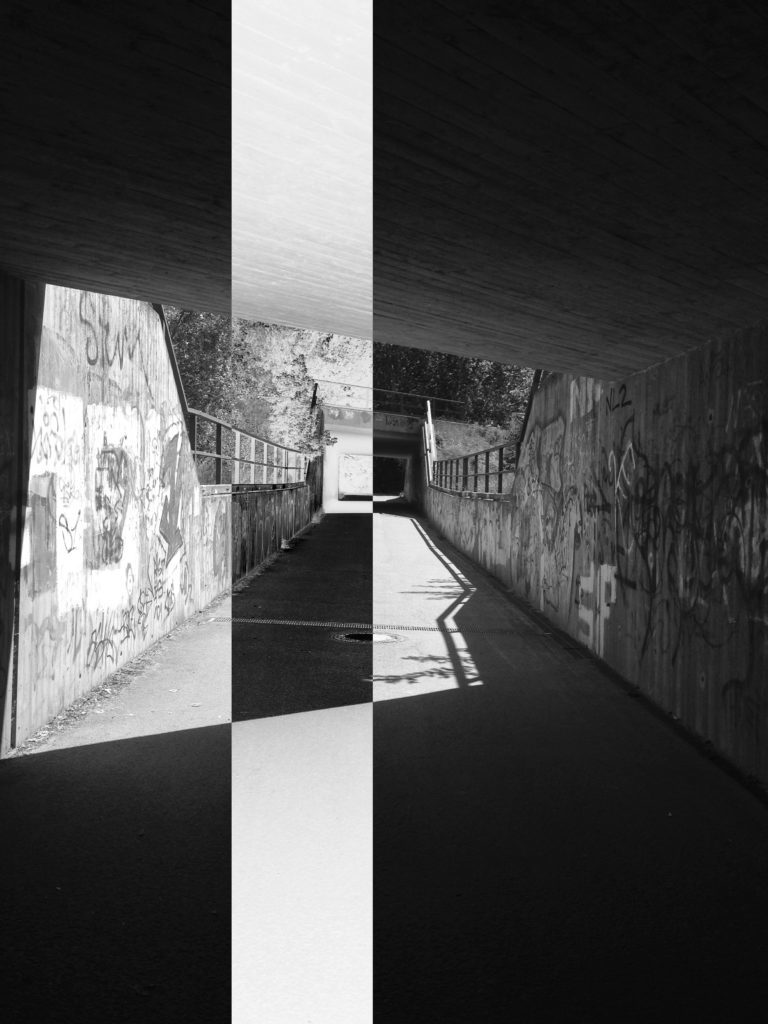 29 may 2018
lichtenrade – gropiusstadt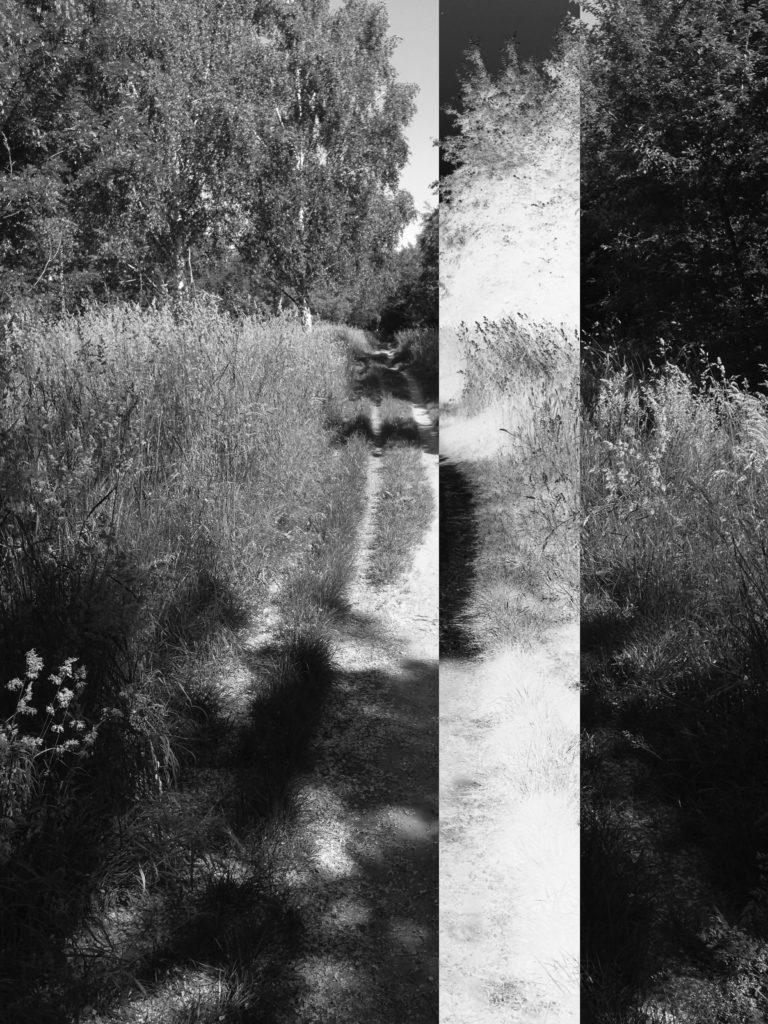 31 may 2018
gropiusstadt – rudow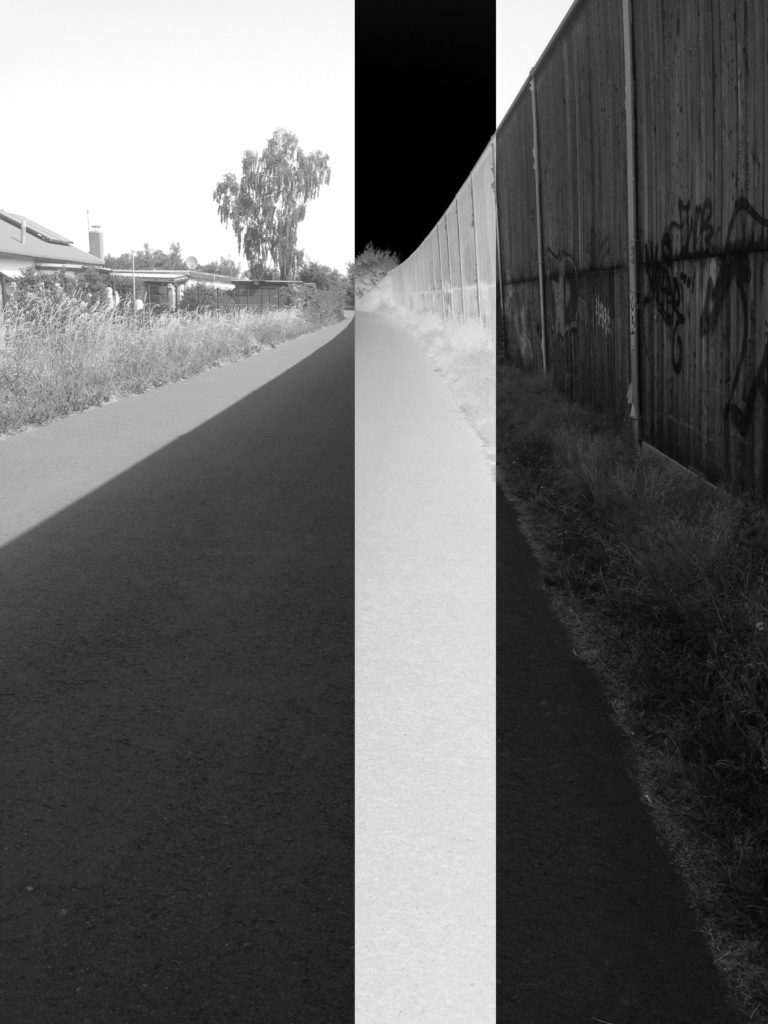 17 june 2018
rudow – blaschkoallee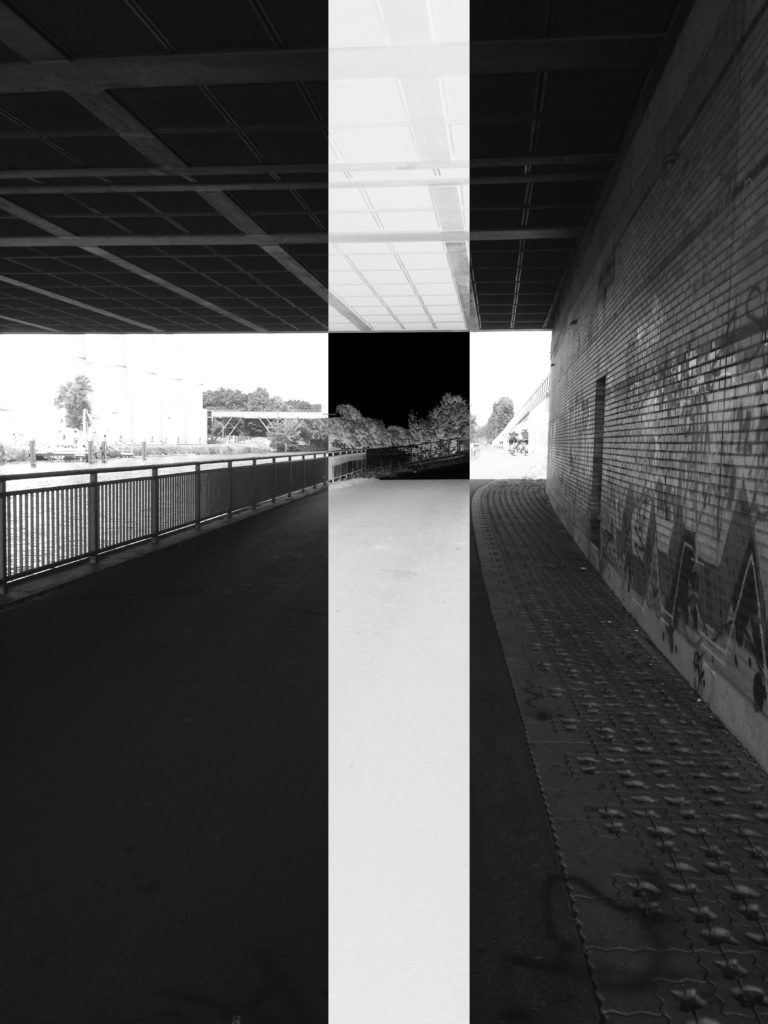 25 june 2018
blaschkoallee – lohmühlenplatz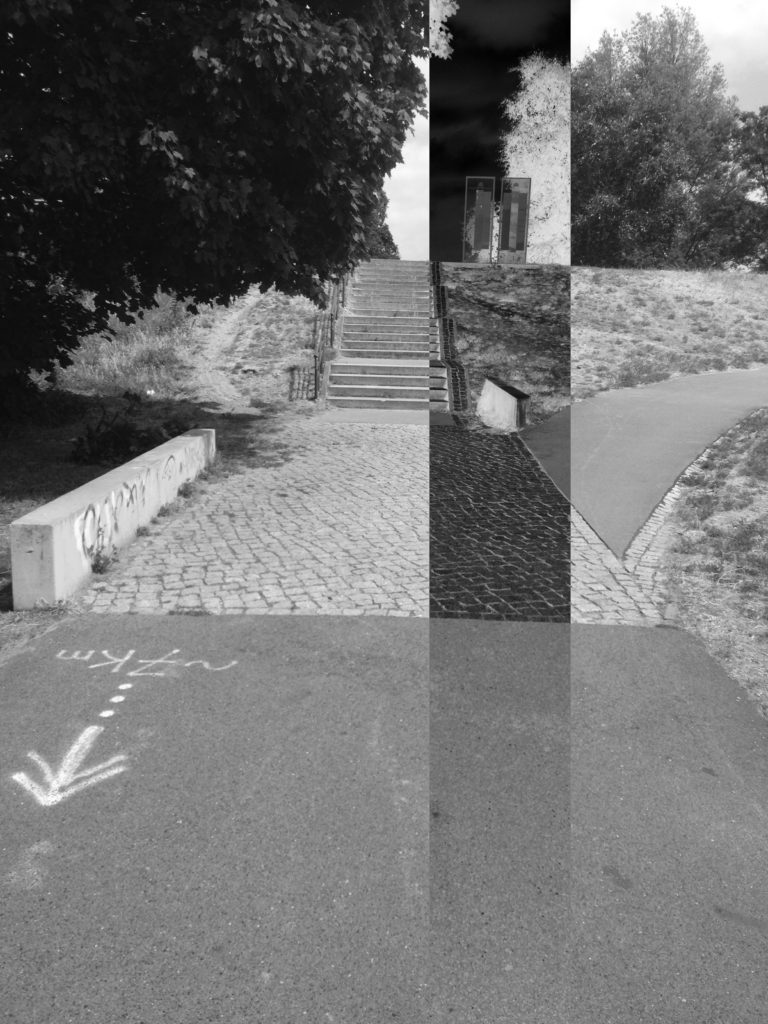 27 june 2018
lohmühlenplatz – waldemarstrasse